As we begin to return to normal (fingers crossed!), the safe and effective management of respiratory conditions is now more important than ever.
AioCare offers a comprehensive toolkit to manage a patient's conditions both in practice (AioCare Doctor) and at home (AioCare Patient). Using state-of-the-art technology, AioCare has been developed from the ground-up to be a worthy successor to the MicroLab and MicroLoop spirometer you've been using until now.
AioCare - Modern Respiratory Disease Management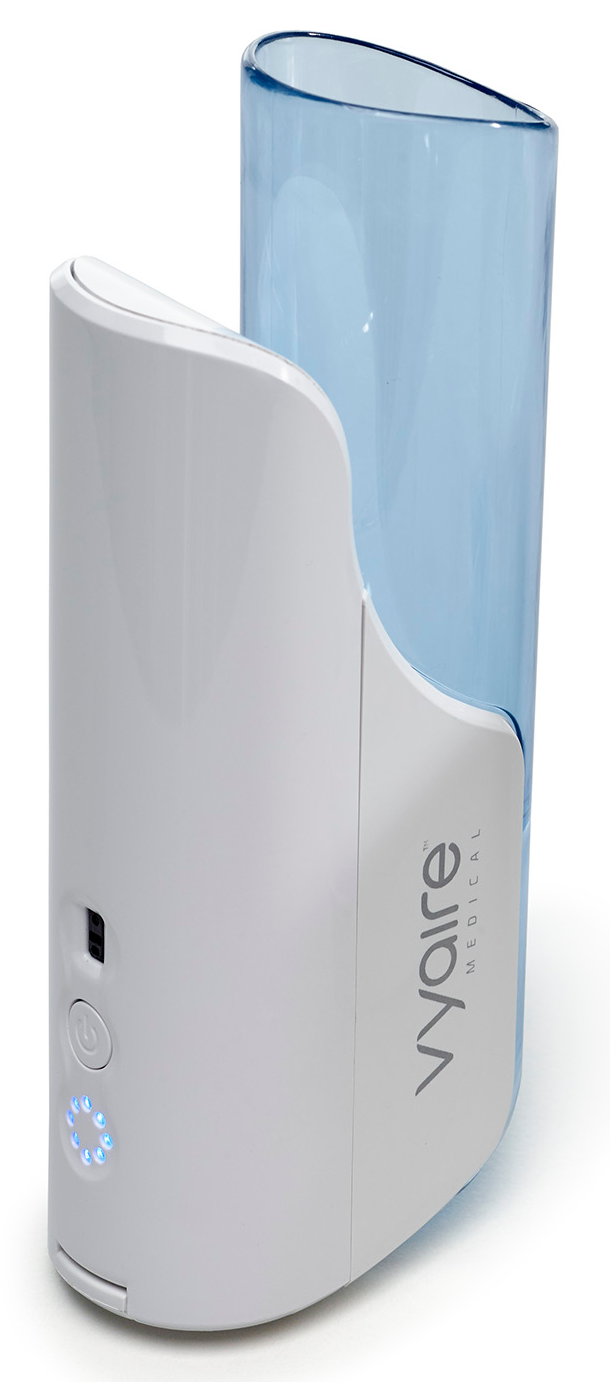 AioCare Doctor meets the ERS and ATS expiratory flow volume curves criteria measuring:
FVC (FVC%, Pred., Perc.)
FEV1 (FEV1%, Pred., Perc.)
FEV1/FVC Ratio (%, Pred., Perc.)
PEF (PEF%, Pred.)
FEF 25-75
BEV
TE
TEPEF
Dimensions:
120 x 40 x 50mm
Weight:
300g
Battery life:
Up to 4 weeks (depending on use)
Charging:
USB or QI (Wireless)
AioCare - a secure, integrated solution
Why choose AioCare?

Confirmed Quality

A cutting edge, class IIa medical device (MDD), certified by the notified body TUV Nord. Validated by an observational study in a sample of 80 patients.

Accessibility

A small, portable device that can be taken anywhere. Safety tested by UL. Easy to use and inexpensive. Intuitive interface for creating patient records automatically saves test results, enables statistical analysis and management of the disease history.

4 easy steps to your first results

High accuracy of test results identical to those conducted with the medical equipment available at medical centres.

Warranty and support

2-year warranty and customer support line.
AioCare - comprehensive, secure respiratory disease management