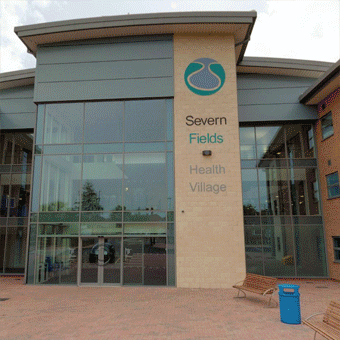 New Build and Surgery Expansion Services
With unrivalled experience gained in over 30 years of working closely with our healthcare customers, we understand the challenges and pressures faced with new build developments and surgery expansion. That's why every aspect of our new build service is focused on making your projects run effortlessly and efficiently.
Our collaborative approach is one that we are proud of. Working together, we can take the stress out of the process of expanding your premises. With a network of specialist contacts - from architects to our own health and safety and accessibility team - we can help at every stage of the process!
From a single consulting room to an entire polyclinic, with Williams Medical Supplies your plans are in safe hands. Make us your partner of choice for new build and property development advice.
Time and administrative savings
As the only full service provider of medical products in the UK, we provide:
i. Single supply and invoicing
ii. Extensive product knowledge
iii. A complete demonstration service
Rest assured, Williams Medical Supplies can meet all your purchasing needs, allowing you to focus on other key demands.
A bespoke service at every stage
From conception to completion, we will tailor our service around your exact new build requirements.
Examples of our personal, hands-on service include:
i. Planning and development help through our partnership with architects and building contractors
ii. Coordinating with your building contractor to confirm your requirements
iii. A member of the WMS team onsite for key equipment deliveries
iv. We can assist with assembly of furniture and large items, and remove any unwanted packaging
v. At no extra cost, we can organise product training for your team
Value for money
Our buying power and large warehouse containing one of the widest ranges of medical equipment, disposables and pharmaceuticals in the UK, coupled with our Price Beat Promise*, means that Williams Medical Supplies can save you money - not only on your new build or refurbishment project, but also on your ongoing everyday requirements.
A proven track record
"Following a quick telephone call to Williams Medical Supplies, we were provided with a personal representative and a personal contact at head office. We cannot fault the loyalty and professional support received from Williams Medical Supplies with the provision of new equipment.
"We are amazed at the quality of products at such a competitive cost, and astounded by the exemplary personal service. WMS representatives even visited our new site to check all the equipment.
"We cannot thank you enough for your support and Williams Medical Supplies will definitely be our first contact for any future requirements for our clinical equipment."
Dorothy Hardcastle, General Manager, St Ann's Medical Centre.
Let's work together!
Contact our specialist team today on 01685 846666 to discuss how Williams Medical Supplies can help you with your new build or surgery development projects.
Together we can quickly discover exactly what the opportunities are and how your project can benefit.